For the past two decades golf has been dominated by Tiger Woods. But as age and injury begin to become a factor for the Nike player, is it time for the next generation to step up?
 
With Woods' announcement last Tuesday that he would be unable to play at Augusta this week, the door for a new focus within the game has been well and truly opened.
 
As the first major of 2014 kicks off on Thursday we're taking a look at the young guns worthy of some notice. Will Augusta minus Woods give one of them the opportunity to properly emerge?  Here's our list of the five to keep your eyes on this weekend.
 
Rory McIlroy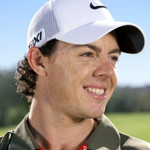 Rory McIlroy recently commented on the game's need for a new standout.
 
"Golf in general is just very wide open at the moment, and I think a few guys need to sort of put their hands up and try to be the dominant player in this game because that's what people like to see."
 
While two years ag...